Within the WooCommerce Product Page editor is a field called "cross sells" if you select products as cross sells for a product they'll appear in a few distinct places with the objective of trying to get customers to ALSO add to their cart these additional items. One of the areas where these selected products or "Up-sells" appear is on the default WooCommerce Product Page Template below the product long description.
How to remove you may also like products from WooCommerce Product Page Quickly
The quickest and easiest way to remove 'You may also like' products from the WooCommerce product page is to remove the products selected as Up-sells for a given product.
If there are no Up-sells added for a product, there will be no need to hide the 'You may also like' section of the product page as it simply won't appear.
The 3 Types of Product Relationships In WooCommerce
As you'll see in the WooCommerce documentation, there are 3 types of relationships products can have with one another:
Up-Sells
Cross-Sells
Related Products
Related products appear automatically – you don't select them WooCommerce automatically determines which products are related based on the product category and product tags you've selected. You can find out much more about disabling related products in WooCommerce in our guide to hiding WooCommerce Related Products.
Products selected by YOU as "Up-Sells" appear on the WooCommerce Product Page under the heading "You may also like…"
Products selected by YOU as "Cross-Sells" appear on the WooCommerce CART Page under the heading "You may be interested in"
Hiding you may be interest in section on WooCommerce Cart Page
To hide the 'You may be interested in" section on the cart page with WooCommerce, once again – you can simply NOT select any products as "Cross-Sells" – this way NO products will appear in the 'You may be interested in' section of the cart page.
Many WooCommerce store owners who just go headlong into creating their store without following the documentation go crazy adding product categories, product tags, cross sells, up sells and clicking every feature going – then they end up wondering why certain things have appeared. THIS IS SO COMMON.
We suggest a better approach is to understand FULLY what the implications are of selecting cross sells and up sells, adding tags and categories BEFORE you get yourself in a complete mess.
A LOT of WooCommerce store owners create their own mess by setting things up poorly, then ask for way to "hide" certain features within the template. This is a sure-fire way to end up with a hacked up WooCommerce store that's difficult to update and manage
How to disable You may also like in WooCommerce without code – with a Page Builder
Of course, we ALWAYS suggest you avoid code based solutions.
The above solution is one simply of "if you don't want it to appear, DON'T add products to the Up-Sells box in WooCommerce.
However, if you want more control or customisation over where the "You may also like…" section appears on the WooCommerce Product page there is another way.
Of course, we're talking about using a Page Builder to customise the WooCommerce Product Page WITHOUT touching a single piece of CSS, HTML, PHP or ANY other code.
If you edit the WooCommerce Product page using a Page Builder you can control everything on the WooCommerce Product Page Design.
That doesn't mean you have to do anything radical!
You can simply replicate the existing design, but tweak it slightly to suit YOUR needs.
Checkout the Divi Theme and Divi Builder below – they're awesome, powerful and affordable.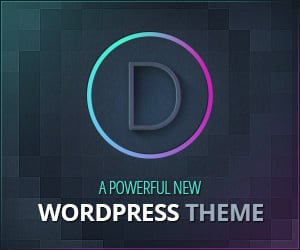 So to your question…
Can you turn off 'You May Also Like' Products Section in WooCommerce Product Pages?
Yes – by simply not adding any products to the "Up-Sells" section of the product page, you'll disable the 'You may also like' products section on the WooCommerce Product Page.
But a better idea may be to use a page builder so you can customise the appearance of the product page to your requirements WITHOUT editing any code.
We suggest using Divi Page Builder – and the Divi theme as they're highly flexible and deeply integrate with WooCommerce.
So don't forget to check out Divi – Click here or click the banner below:

Related Topics – Customizing WooCommerce, Hiding Elements and Using Page Builders With WooCommerce
Interested in customizing WooCommerce? Check out all of our guides on how to customize WooCommerce with and without writing code.
You May Have Searched For:
woocommerce remove you may be interested in