Customizing the WooCommerce Checkout Page without custom code is entirely possible in 2021. You don't need to be a developer to make the WooCommerce checkout like Shopify, or to add or remove checkout fields from WooCommerce Checkout.
In fact you can completely change the WooCommerce Checkout flow and user experience without a single line of code.
Your checkout is possibly one of the most (if not THE most) important pages and functions on your site.
This is why we typically recommend WooCommerce Plugin Developers who have a suite of plugins that all work well together in a robust way – avoiding plugin clashes.
Picking and choosing plugins from each of the plugin developers out there is a sure-fire way to give yourself a continuous headache when it comes to managing updates – or costing yourself a ridiculous amount of money to pay for a WooCommerce Website Management Service to manage updates and security for you.
Of course you can also customize checkout page in WooCommerce using a Page Builder – but your options are a lot more limited than replacing the default WooCommerce checkout with a high converting WooCommerce Checkout Plugin – we've done both – so today I'll cover off both options:
Customizing WooCommerce Checkout with a Page Builder
Customizing WooCommerce Checkout (Fully) with a Checkout Plugin
Custom Checkout Page & Checkout Fields WooCommerce
This article contains affiliate links which means we may earn a small commission if you purchase plugins and services we mention at no extra cost to you. We only recommend the best plugins and services – which we have used and can recommend.
WooCommerce Checkout Page Customization – Plugins To Customize Checkout Page
We've used a bunch of plugins to customize the WooCommerce Checkout allowing us to customize the checkout in the following ways:
Add or remove checkout fields
Combine the Cart and Checkout page in WooCommerce
Style the checkout fields, buttons and more
Change the checkout page to 1 column instead of 2
Adding "Checkout Offers"
Adding "Post Checkout Offers"
And more!
Of all the plugins we've used we have by far a stand out recommendation that is simply class leading for WooCommerce store owners who want to customize their checkout to increase conversions and average order value.
That plugin is…
Recommended: WooFunnels – AeroCheckout WooCommerce Checkout Customizer
So I'll get the ball rolling with the list, starting with Aerocheckout by WooFunnels
We love their entire suite of plugins – so it makes sense to recommend this one at the top of the pile
Aerocheckout by WooFunnels is THE class leading WooCommerce Checkout plugin for WooCommerce Checkout Page Customization.
With Aerocheckout you can easily:
Edit woocommerce checkout page from the default
Create woocommerce custom checkout fields
Customize woocommerce checkout page design completely
Create your own WooCommerce checkout form
Create WooCommerce checkout addons with Order Bumps (need order bumps from WooFunnels)
Add fields to WooCommerce checkout forms
Edit existing checkout fields like WooCommerce checkout field editor
Aero Checkout By WooFunnels – WooCommerce Checkout Customizer in ACTION
Customizing The WooCommerce Checkout Page Layout Using a Page Builder
If you're not all that bothered about the actual checkout experience, but you're looking for some more control over the page design surrounding the default WooCommerce checkout form – then customizing using a Page Builder makes sense.
We've made our recommendation of the top page builder on this site before – and it never changes. Divi is simply awesome…
Recommended: Divi Theme & Page Builder by Elegant Themes
Checkout the Divi Theme and Divi Builder below – they're awesome, powerful and affordable.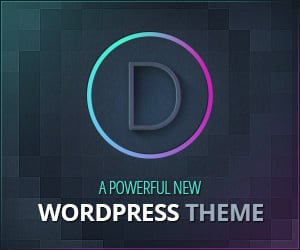 Edit the WooCommerce Checkout Page
woocommerce checkout page
edit woocommerce checkout page
woocommerce custom checkout fields
woocommerce custom checkout
how to edit woocommerce checkout page
woocommerce edit checkout page
customize woocommerce checkout page
woocommerce custom checkout page
customize woocommerce checkout
woocommerce custom checkout options
woocommerce customize checkout fields
woocommerce checkout page customization
woocommerce checkout form
woocommerce customize checkout page
custom woocommerce checkout page
edit checkout page woocommerce
woocommerce checkout customizer
woocommerce checkout page template
wordpress checkout plugin
woocommerce checkout page plugin
[ woocommerce_checkout ]
WooCommerce Checkout Add ons
woocommerce checkout add-ons
woocommerce checkout addons
woocommerce checkout add ons
woocommerce checkout
WooCommerce Checkout Manager
woocommerce checkout manager
woocommerce checkout plugin
wordpress checkout
WooCommerce Checkout Fields
woocommerce checkout fields
woocommerce_checkout_fields
woocommerce fields
add fields to woocommerce checkout
WooCommerce Checkout Field Editor
woocommerce checkout field editor
woo checkout editor